...

The most accurate answer I can think of is..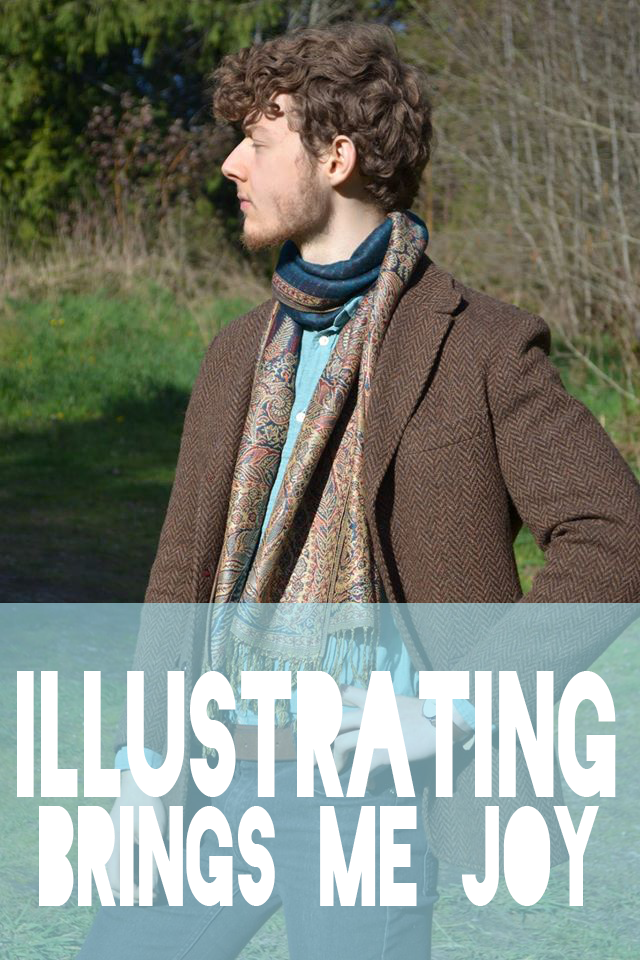 More Importantly, my belief is that as an illustrator, my job isn't just to create pretty pictures, but to serve and bring joy to others. 
I have loved drawing for as long as my memory has served me. The first illustration I can remember drawing was of a lion beneath a coconut tree. That young version of myself drew it in church, on one of the information envelopes one usually finds in the back of the pew in front of them. When the envelope was opened, the poorly drawn tree would drop a coconut on the lions head, making for what I thought at the time was a joke beyond laughter. Although I now refrain from letting myself get distracted in church, my enthusiasm for composing images for the enjoyment of others has not stopped. All through high school, I knew that what would be next for me was art college. I studied hard and didn't stop drawing, and though at times it was hard I kept focused, pencil in hand. Then in 2016 after a year of saving for college, my work payed off and I started my art education at Northwest College of Art and Design (N.C.A.D.) 
Now my path has led me to you, and Yours to me. 
so?.. How can I be of service?