So what's the reason for doing this?.. Why am I devoted to bringing people's ideas to life?
there is a simple answer.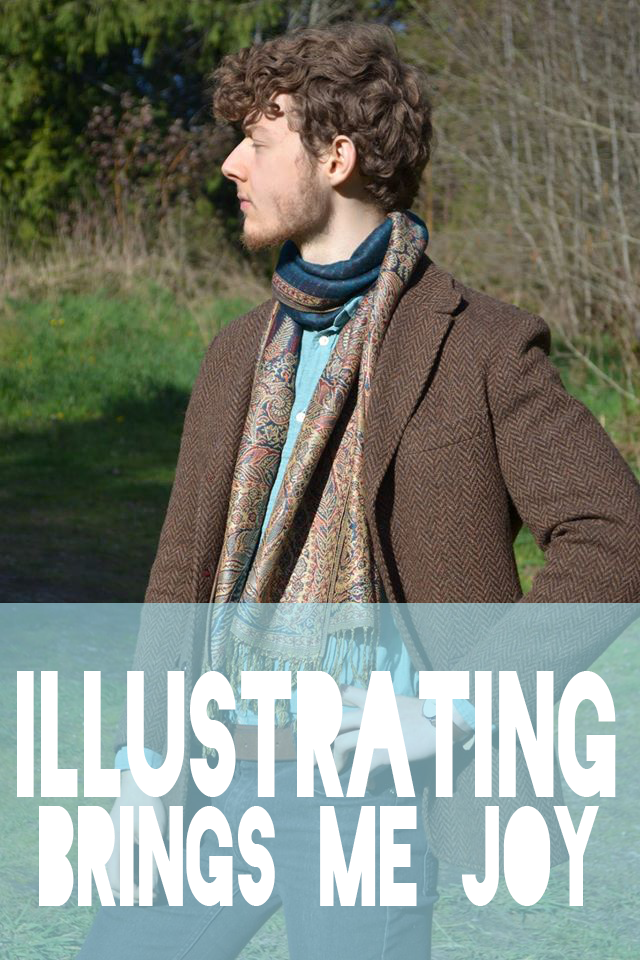 More Importantly, my belief is that as an illustrator, my job isn't just to create pretty pictures, but to serve and bring joy to others. 
I have been creating illustrations since I was young, in fact too young to remember how old I was. My first was drawn with a little mechanical pencil, on a tithe envelope one usually finds tucked into the back of church pews. It was of a little lion sitting under a coconut tree, and when the envelope was opened it would look like one of the coconuts had fallen on that poor lions head.
Although I still sketch on tithe envelopes from time to time, these days I've promoted to working for a variety of clients and projects, from large scale oil paintings to digital vector illustrations. My focus and passion is to create one of a kind illustrations that fit into the unique vision of my client. Art style, aesthetic, medium, and more, the art I create is completely tailored to what the scope of the project is. This includes what makes our experience worth while, which is partnering together and through deep research and exploration of the topics and themes of the project, illustrating something truly authentic and original.
Now my path has led me to you, and Yours to me. 
so?.. How can I be of service?